Introduction
Discover Our Identity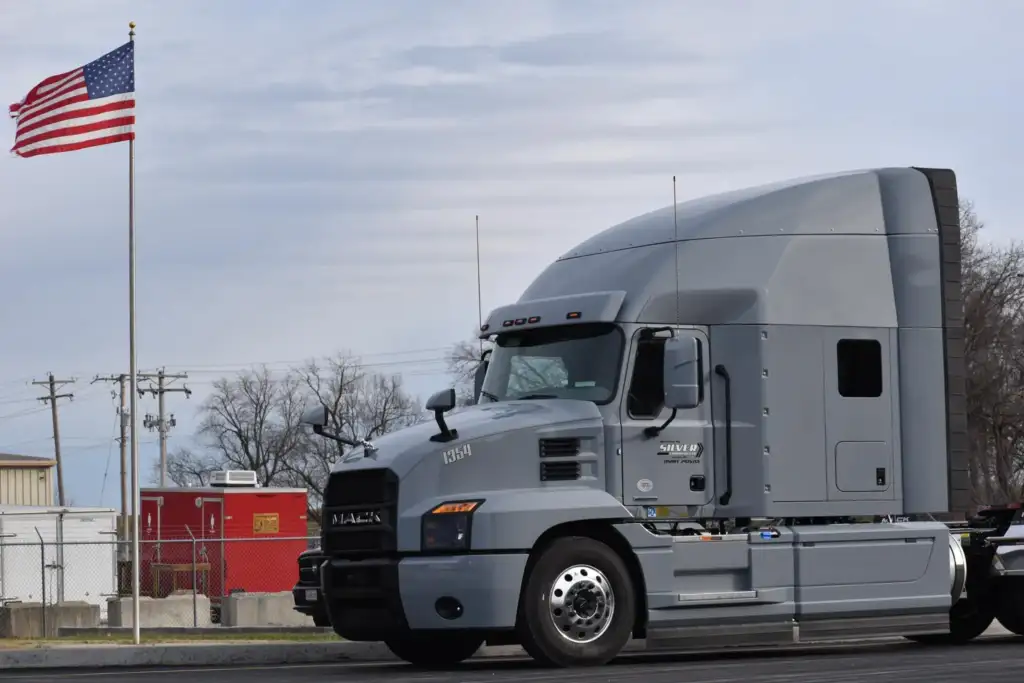 Silver began it's journey in 2014, starting with just one truck and trailer. However, through relentless dedication, we have achieved remarkable growth, expanding our fleet to include over 300 pieces of equipment in just a few short years.
Our unwavering commitment to excellence and utmost dedication to customer satisfaction have garnered us numerous prestigious awards. We were honored to be recognized on the esteem 2019 Inc. 5000 Fastest Growing Companies list, as well as the St. Louis Business Journals 2019 Fast 50. Additionally, we proudly stand as one of the 25 largest transportation carriers in the St. Louis region.
Throughout our journey, our business philosophy has remained steadfast. We prioritize providing our customers with reliable, secure and punctual service. Simultaneously, we ensure our drivers receive competitive compensation and ample personal time.
At Silver, we continue to embrace our founding principles, striving to exceed expectations and deliver exceptional service in the transportation industry. 
Our vision
A rapidly expanding trucking company.
Silver Trucking is a dynamic force in the transportation industry, quickly gaining recognition as one of the fastest growing companies in the United States. With a focus on speed, efficiency, and customer satisfaction, we are the go-to choice for businesses in need of reliable and flexible shipping solutions.
St. Louis Business Journal
The List – 2022
St. Louis Largest Transportation Carriers
St. Louis Business Journal
The List – 2021
St. Louis Largest Transportation Carriers
Customer-centric approach
Hassle-free shipping
Advanced tools
Complete visibility
Service excellence
We place our customers' needs at the forefront of everything we do. We pride ourselves on delivering hassle-free and seamless transportation solutions tailored to meet every client's unique requirements. To ensure that our customers are equipped with the necessary tools and information, we provide access to our cutting-edge Transportation Management System (TMS) and round-the-clock location updates.
Our goal is to provide our clients with the utmost peace of mind, knowing that their shipments are in good hands and that they have complete visibility throughout the entire transportation process. Choose us for unparalleled service excellence and reliable, on-time deliveries.
Opportunities with US
Miles Ahead, Side by Side
Join our transportation team, and drive for the best. We offer competitive pay, benefits, and a supportive team culture. Explore job opportunities with us.